Sovereign Grace Community Church of Petaluma
Sovereign Grace Community Church(SGCC) of Petaluma has Worship Services, Sunday School and a midweek Bible Study each week. Come and join us! We are part of the Southern Baptist Convention but have no affiliation with Sovereign Grace Ministries/Music.
Support Sovereign Grace by using this link when shopping on Amazon:
smile.amazon.com
We meet for worship at 10:00am in the outdoor area of Harvest Christian School at 3700 Lakeville Hwy STE 210, Petaluma, CA 94954.

Directions:
From Petaluma take Lakeville Rd (Hwy 116) heading SE
Continue past the Frates. Rd/Cader Ln intersection
Take next right onto S McDowell Blvd Ext*, take first right into 3700 Lakeville (Labcon/Harvest Christian School)

*If you turn right on to S McDowell Blvd instead of S McDowell Blvd Ext., proceed for 1 mile and turn LEFT into the 3700 Lakeville parking lot.
Click for expanded map: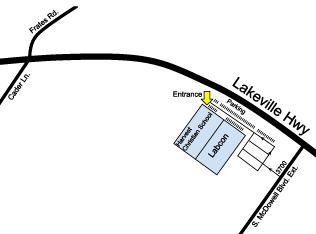 Our Church Office is located at:
Please see our
Calendar
for a schedule of events.